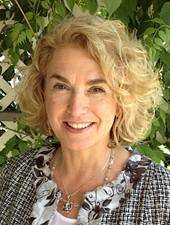 Private Practice 
In 1998 Nancy opened a private practice in Grief Counseling during her 4th year of working for The Good Grief Program in Boston MA.
Since then Nancy has been a student and a teacher of Energy healing modalities and Consciousness training, as well as Mindfulness and Meditation.  She has grown her knowledge and therapeutic skills through the years from a large spectrum of trainings and courses which include: EFT, NLP, TRE, The Enneagram, Archetypes, Kinesiology, and Mindfulness, Resilience Training for Stress and Trauma, Attachment theory, and Guided Imagery Meditation, Shamanic Journey, Hypnosis and Neuroplasticity.
Nancy's clients often remark that she has a powerful and unique approach to transformational healing which helps them to transmute the issues of the past and shed the unhealthy patterns of the personality to allow for growth of their consciousness and empowerment in creating a more authentic and joyful life. 
Professional Services:
• Practitioner of Spiritual and Energy psychology, a Psychosynthesis coach, offering clients an integrated approach to wellbeing of Body, Mind and Spirit through mindfulness and self inquiry.
• Transpersonal sessions are an orchestration of counseling, teaching, and many energy alignment and attunement practices.
• Teaches programs in Mindfulness, Meditation, Energy and Resilience training, as well as, hosts private invitation Sacred Fire Ceremonies for the Fullmoon, Solstices and Equinoxes.
•Creates and facilitates a personal transformation year long program called Self Mastery for an Authentic life for her private clients/students.
•Mentors other healing professionals in transformational and energy healing practices, as well as Mindfulness, Meditation, Consciousness, and Stress Resilience Training.
•Collaborates with colleagues to offer meditations and healing services to support the education and growth of consciousness and Global Awakening.
Education & Training
Skidmore College: Double Major of Education and English.
Graduate:  Spiritual Psychology at The Concord Institute MA
Therapy Training of Boston (formerly The Family of Institute in Cambridge):  Approaches to Family Systems Therapy, Group Process, Crisis intervention & PTSD, Narrative therapy, Resilience based approaches to Traumatic events.
The Good Grief Program Boston Medical Center: Program coordinator and Bereavement Group facilitator for the South Shore Circle Program- 7 years.
Mastery Graduate: Healing Light Body school at The Four Winds School in shamanic healing practices, as well as, Power up the Brain with David Perlmutter.
The Synthesis Center MA: Psychosynthesis Life Coach and member of their worldwide community of Practitioners.
Certification in The HBLU program- (4 levels)  Judith Swack PhD. Including EFT, TFT NLP, The Enneagram, Kinesiology,and Energy Psychology.  
Energy Medicine Training: David Feinstein Phd and Donna Eden
Guided Imagery for Trauma: Belleruth Neparstek
Facilitator-Transformational Healing and Profound Healing : HH Sai Maa
Progressive and Advanced Workshops with Dr Joe Dispenza
Past Life Regression: Deepak Chopra and Brian Weis Phd